The company plans to increase processing capacity to 20 million metric tons a year from 16 million at a preparation plant that processes coal from the Moranbah and Grosvenor underground mines, Tyler Mitchelson, chief executive officer of Anglo's metallurgical coal unit, said in an interview Tuesday. Project study is in the early stages and optimization of the existing facilities is expected to be completed over the next few years, according to Anglo.
"I don't anticipate making any material investment into the mining complex, it's more about getting improvements out of the assets," said Mitchelson, who took on the role as metallurgical coal CEO in April. "We think we can get very significant value out of there and that's really our focus right now."
Anglo's metallurgical coal division was the biggest earner for the producer in 2017, just two years after the unit — along with its iron ore business — was put up for sale as prices languished. A rebound gave the coal unit some reprieve, prompting management to renege on the plan to jettison those bulk commodities, and the company is now reaping the rewards from prices that have surged 140 percent since the start of 2016.
"If you look at the 2017 performance, we generated almost $2 billion of Ebitda, we were the single largest contributor to the Anglo portfolio," said Mitchelson. "This is definitely a key core part of the Anglo business model going forward."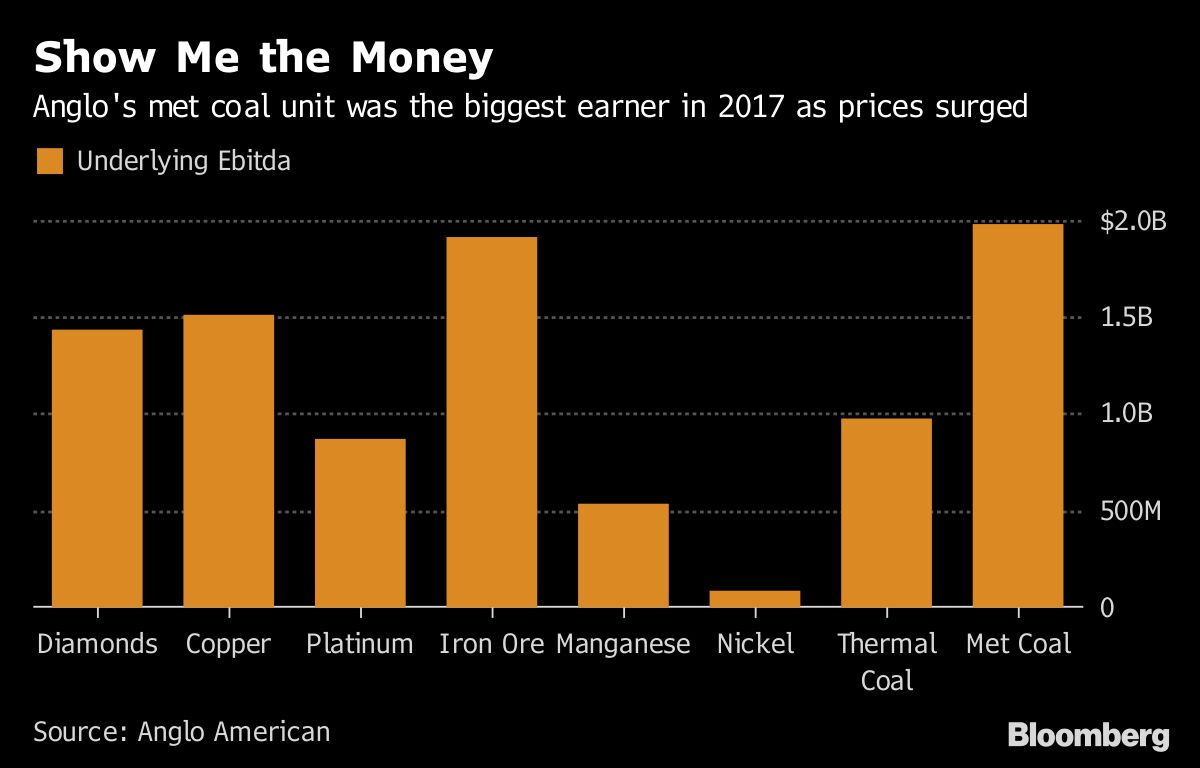 Grosvenor, part of the five mines that make up Anglo's metallurgical business in Australia, is expected to ramp up during the year and hit nameplate capacity by the end of 2018, according to Mitchelson. The company is aiming to produce 20 million to 22 million tons this year, compared with 19.7 million in 2017.
Spot hard coking coal was at $187.80 a ton on Wednesday, according to The Steel Index. Prices — which bottomed at $73.40 in late 2015 — are 28 percent lower this year.
(Written by Ben Sharples)